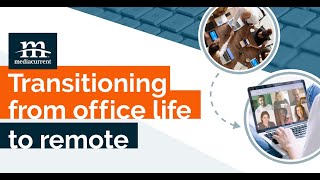 Webinar Series
Episode 1: Transitioning from Office Life to Remote
We hosted the first in a series of live roundtable webinars with a group of Mediacurrent team members who have years of experience working remotely.
In our first discussion, we reviewed:
What to consider for your remote workspace
The importance of keeping a consistent schedule
How to communicate remotely
How to maintain your health (mental and physical)
Recommended tools and office setup
Work From Home Episodes
Episode 2: Being Awesome as a Remote Organization
Remote Communications Configuration
Jira / Confluence Setup and Configuration
Office 365 Setup and Configuration
Intranet / Internal Office Resources
Resources
From Our Team to Yours
As a distributed company for over ten years we want to share what's worked for us, from collaboration tools to team building.
How Can We Help?
Finding the right tools for your newly remote team isn't always easy. We're not only here to guide these technology decisions, we're also here to make your team feel more connected and productive.